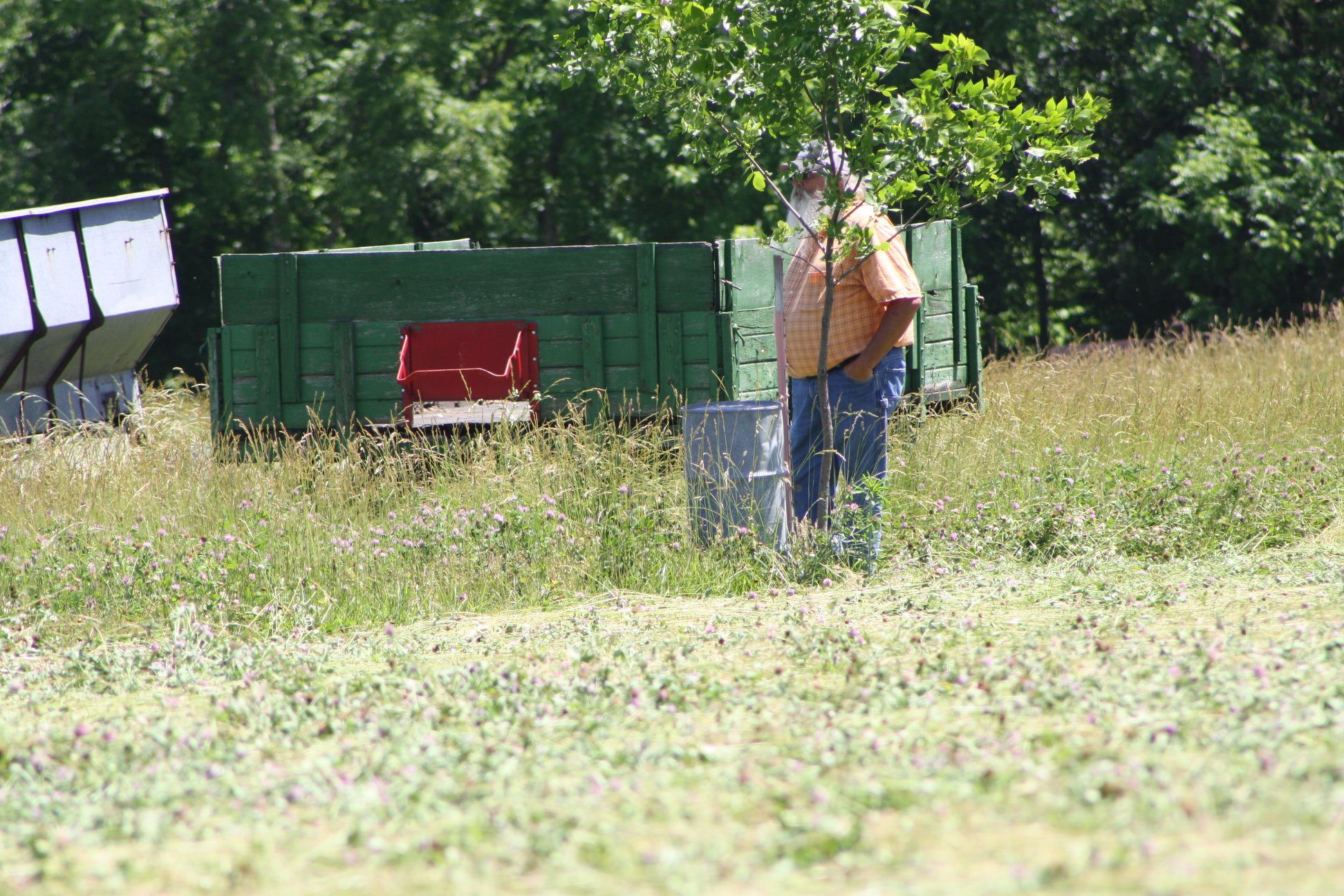 Northwest Missouri Steam & Gas Engine & Adams Mow Day
June 2020
A great time was had by all teamsters and the few spectators that showed in Hamilton Missouri for this event.  A lot of hay was mowed before we all headed out Sunday Morning.  Thanks for Having us!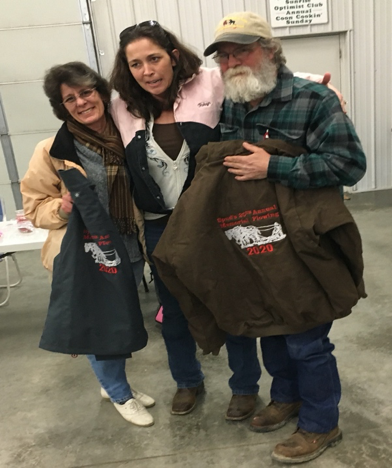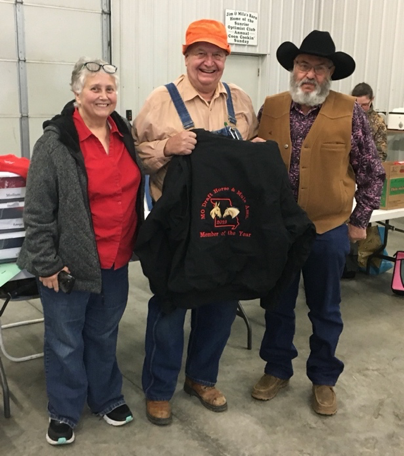 Annual Meeting
Feb. 29th, 2020
The Lynch Pin Award - Charlie Mangels         Member of the Year - Ken Bryson       Host Award - Tom Eldridge & Lori Croupe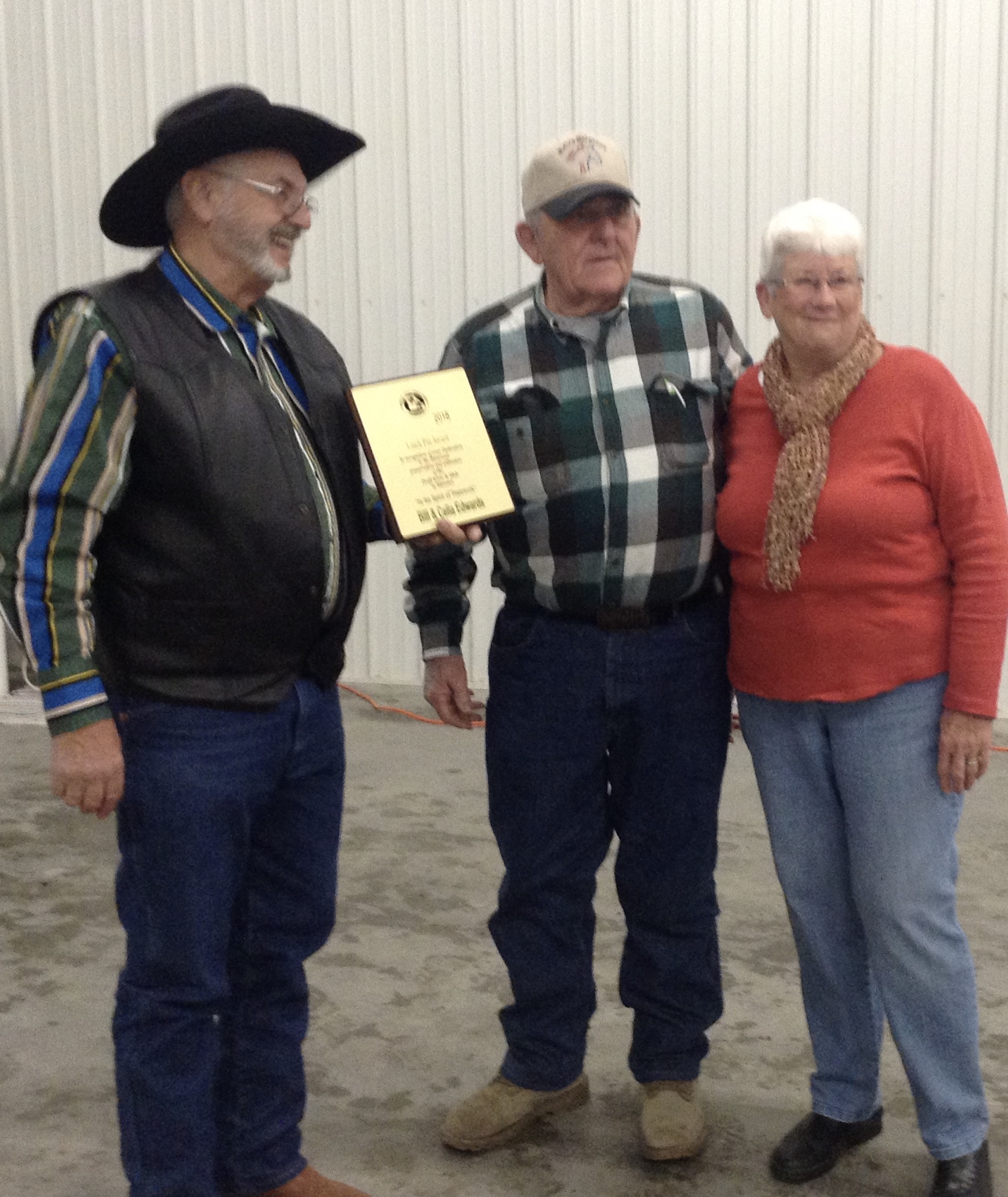 Annual Meeting
Feb. 17th, 2018
The Lynch Pin Award - Bill & Celia Edwards     Member of the Year award - Elsie Meyer.
Missouri River Valley Steam Engine Show
Boonville, MO
Well the weather was much better this year!  No rain the week before so there were not the mud issues to contend with this year. Plowing, Parades, games and tractors everyone had a great time!
Missouri Draft Horse & Mule Association, Inc.
2017 Fairgrove MO
Fairgrove Heritage Reunion Sept 22-24. All I can say is WOW what a show! What they say about the traffic is not an exaggeration, when you get off of Hwy 65 South to Hwy 125 East be prepared to stop for at least 10 minutes. The whole town is hopping; it is shut down to moving traffic. This is only a park & walk affair. Loads of vendors crafting, eating, entertainment, wall to wall parking, people & fun. This is a MUST ATTEND AFFAIR! We visited with Bob & Holly Fortner & Mike Rookstool who were also part of the show. Good job guys!!  Horse games were played by Rod Malchow, Cassie Cronin, Dave Eichman, Shelby, Art, Robyn Holtgrewe & also me. We also gave a demonstration baling hay after being threshed by another group.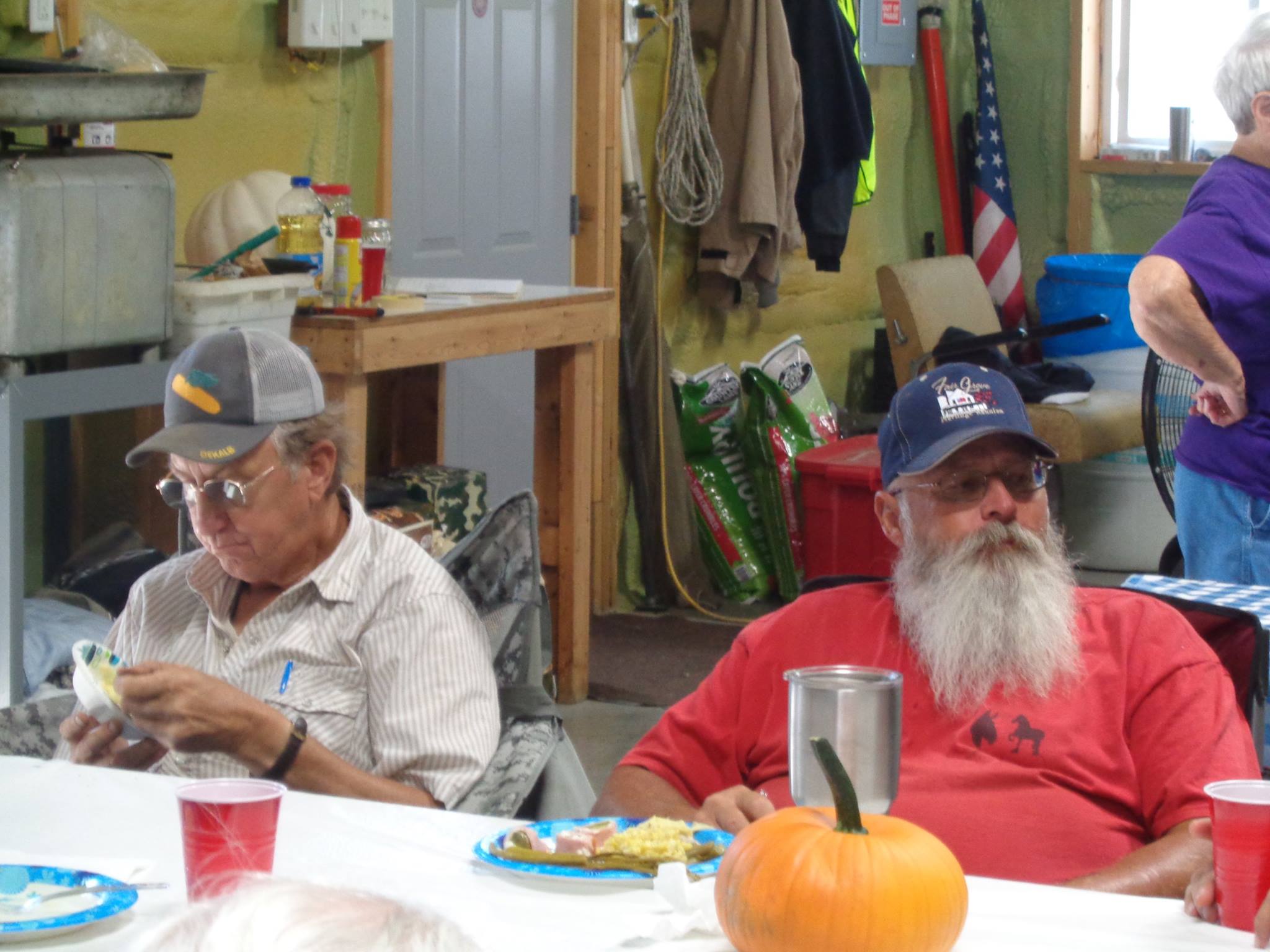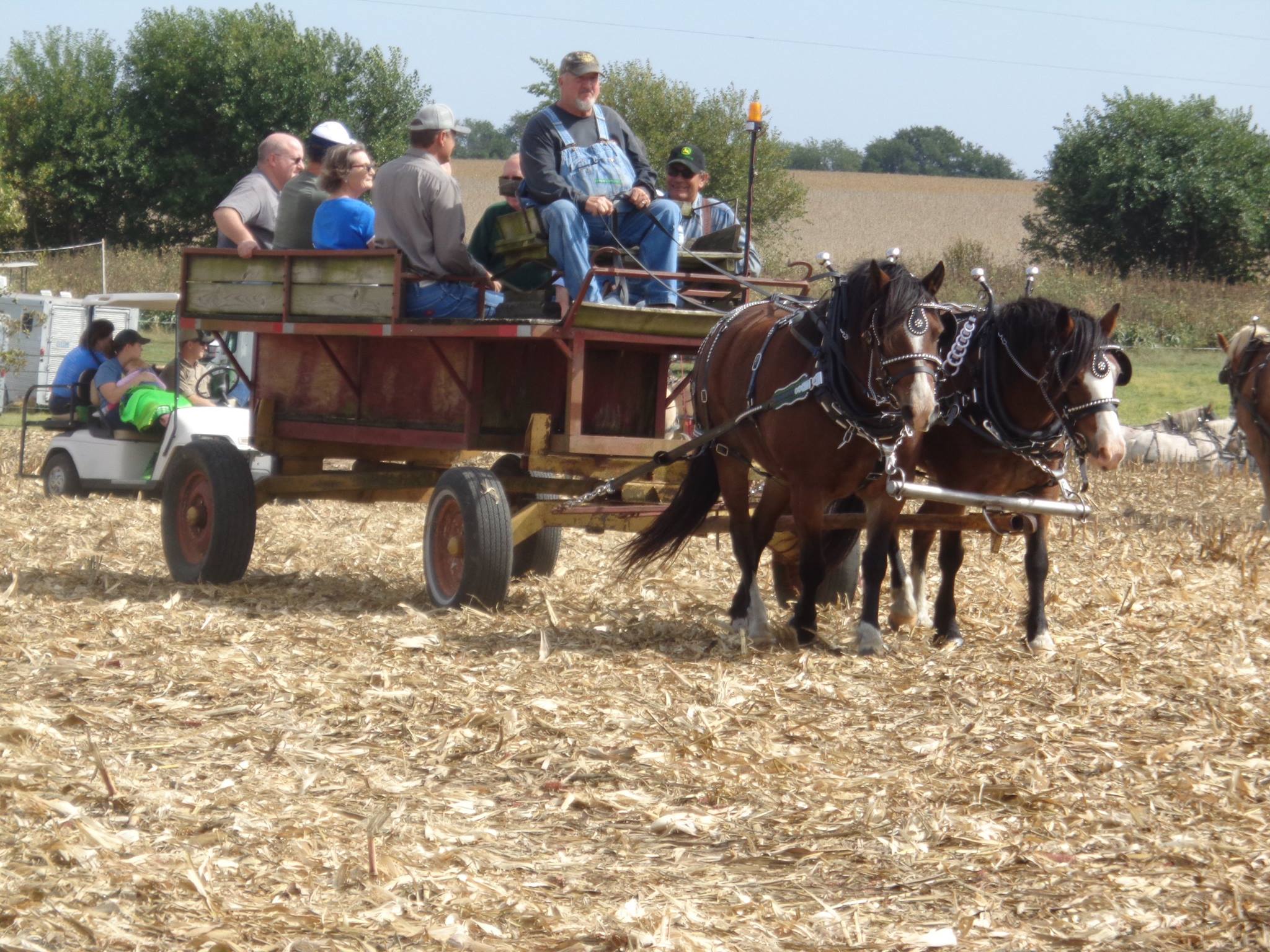 2017 Doyle Prawl Plowing
On Sept 30-31, Doyle Prawl had his first plowing event - 10 teams were in attendance & if you were hungry it was because you were either shy or talking way after the food was put away! We had a really good time and can't wait to see what next year will bring.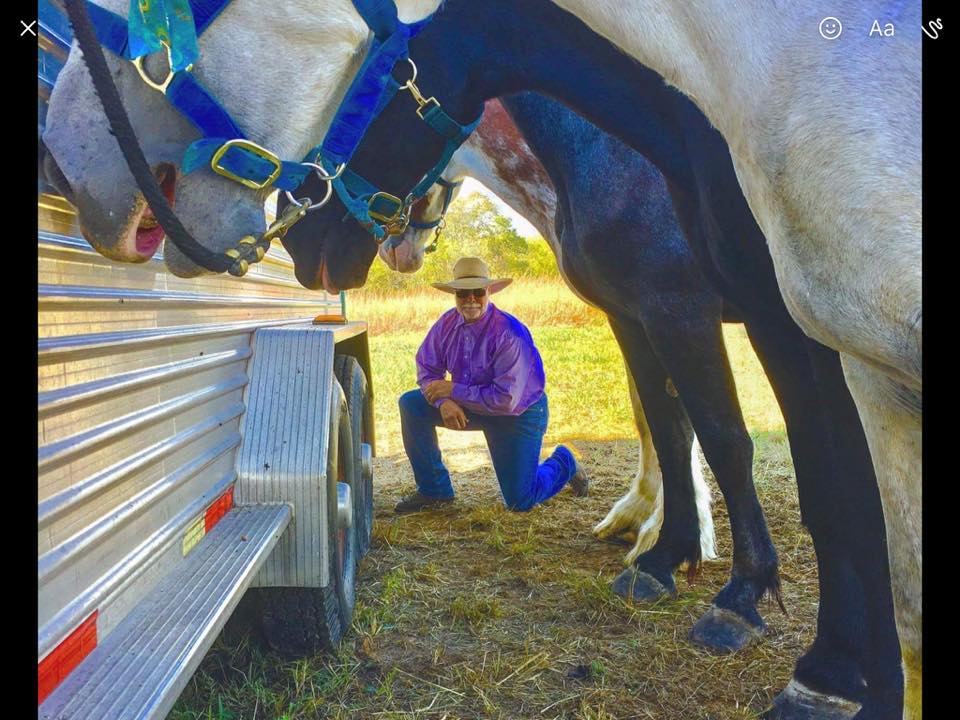 21st Mid-Mo Horse, Mule, Ox and Historical Craft Fair
From Witness Tree Land & Livestock: As we all know, the weather in Missouri is anything but consistent, and is always a wild card for any outdoor activity. This held true for our event on Oct. 7 & 8. For only the second time in two decades, we got rained on.....but only for three hours on Saturday.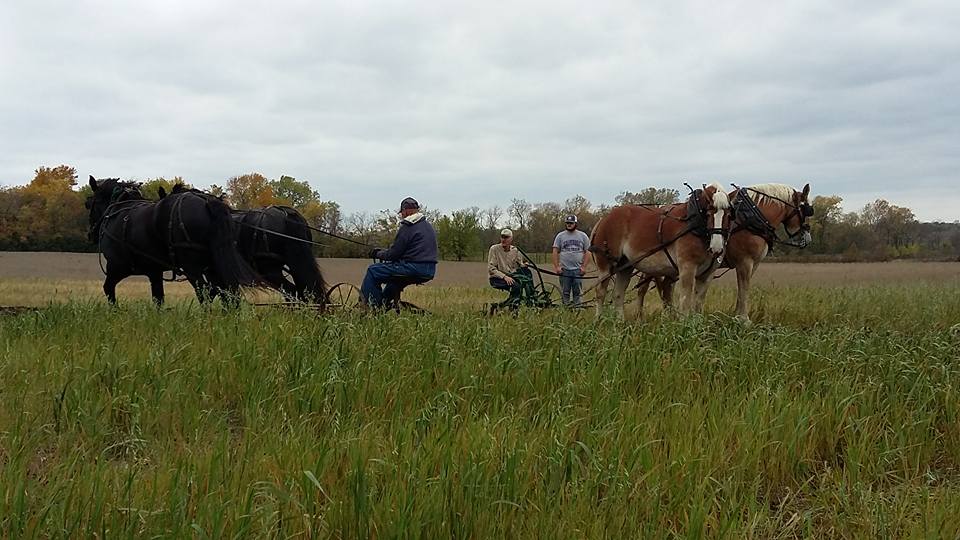 2017 Corn Husking
Marshall, MO
Oct. 18-20 The Cornhusking competition both State & Nationals looking forward to yet another year in the field with others who have participated for over 25 years. MO is one of the few states that continue to use horses in the field which makes for a long day. It is exciting to see all of the familiar faces that are either out in the field participating for the championship or the teamsters that you see 1 time a year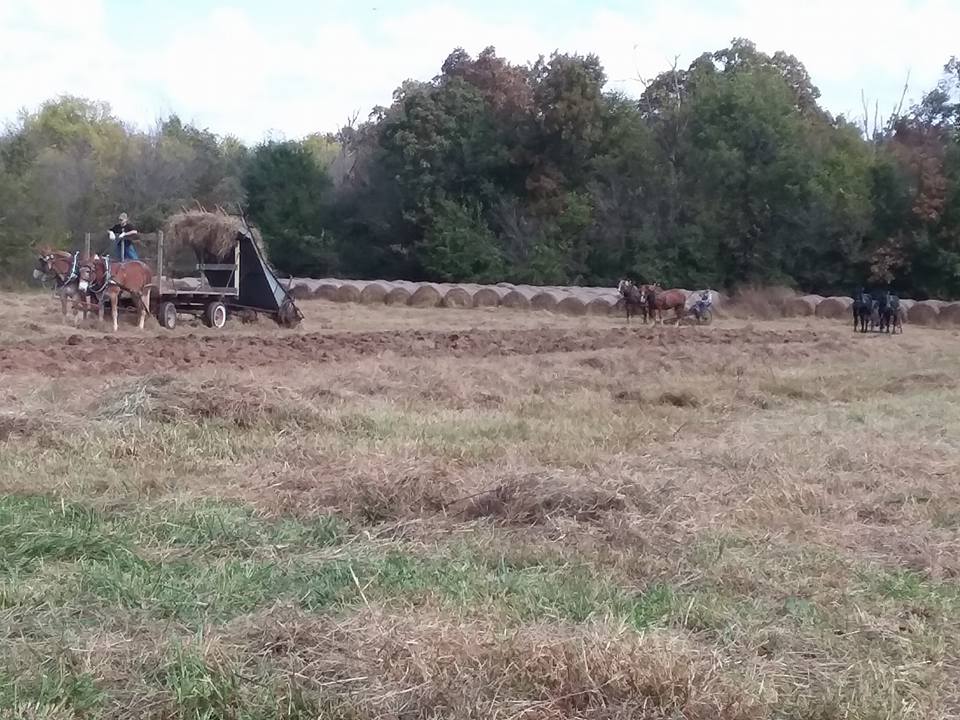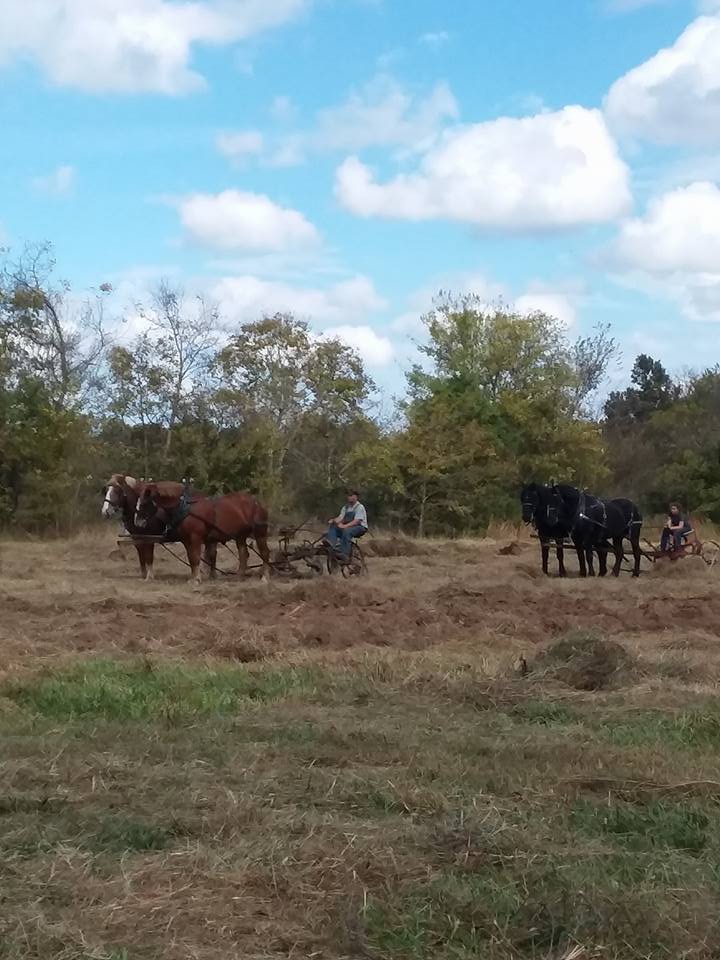 2017 Farming With Horses
Neosho, MO
Oct 20, Scott Moorehouse hosted his field day again this year and a great time was had by all in attendance. Activities include Thrashing spelt, bailing straw, Horse drawn wagon rides, Horses raking and puting up loose hay in a barn, horses plowing, disking and if time drilling spelts, Blacksmith and more activities. Music. Beans and corn bread available. BRING A CHAIR, A FRIEND, A CAMERA, TAKE A RIDE IN A WAGON AND HAVE FUN
Adams Mow Day 2017
Hamilton, MO
Although we personally couldn't make this one it looks like everyone who did had an excellent time!  There were many teamsters and lots of horses and from what I hear the entire event was a success.  I was told that the grass mowed easy and despite the heat there was a great breeze all day.  Get this event on your calendar for next year!  Thanks to Bruce and Jean Adams for all of the effort that they put in to organizing this event.
Hosted and sponsored at the NORTHWEST MISSOURI STEAM AND GAS ENGINE ASSOCIATION grounds.
Robyn Holtgrewe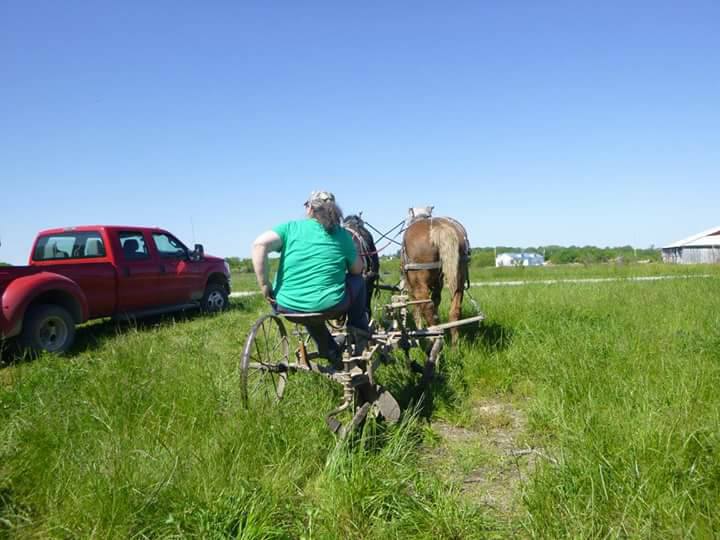 2017 Bristle Ridge Plowing
Despite the 10+ inches of rain that fell all over Missouri the weeks leading up to Neal's plowing the weather and ground were amazing!  Friends came from as far as Nebraska, Iowa and Illinois and we even had some new participants this year.   A lot of plowing was done and fun was had by all.  The food was Amazing especially Dusty's BBQ.  It is wonderful to belong to a group where everyone helps each other with new plows, hitch configurations, horses and whatever else is needed and there was a lot of trying new things going on this weekend.  Can't wait till the next one!
Robyn Holtgrewe
2017 Spud's Memorial Plowing
We had a wonderful first plowing of the Year at Tom Eldridge's farm in Greenview, IL!!  We were all a little concerned about the amount of rain that we received the week before but aside from parking challenges the ground plowed GREAT!  It is always a great time visiting with friends from Missouri and those we don't get to see too often who live in Illinois.  It sounded like the entire Missouri crew made the travel with no incident - not even a flat tire!   The food was amazing as usual thanks to Lori's amazing abilities and the horses enjoyed the wonderful alfalfa hay provided by Tom.  If you went home hungry or didn't get enough plowing in, it was your own fault!
Robyn Holtgrewe