Please notice several calendar event updates.  LOOK FOR LINKS  TO WEBSITES AND FLIERS ALL THROUGH THE CALENDAR!!
September Modifications
Thurs-Sun 7-10 Missouri River Valley Steam Show Boonville, MO;Jim Cunningham 573-442-8417 FLIER
Fri 15 Farm Draft Horse Pull at Shelbina, Mo Charlie Kane 660-346-6366
Fri-Sat 22-23 East Perry Fair Altenburg, MO Steve Mangels 573-270-9630 Fair Webpage
Sat 30-31 Plow Day at Troy, KS Doyle Prawl 816-244-5506 Flier
October
Sat 7 Driving Horse Sale Kirksville, Mo Fairgrounds Eli Gingerich 515-468-1724
Sat 28 Plowing Waverly, IL Bill Edwards 217-381-5575 or 217-435-4671 Flier
Calendar has been updated! 8/29/2017
Thanks
Robyn H
Home
Congratulations to all the Missouri State Fair Winners!!!
Board Meeting at Cunningham's Barn Nov. 18th at 10am.
Annual Meeting at Cunningham's Barn Feb. 17th, 2018 at 10am
To educate, organize and promote the use of draft animals for farming, education and recreation.
Hope you didn't have any issues finding us!
Remember Health Certificates if traveling out of State.
Calendar has been updated! 8/29/2017
Thanks
Robyn H
Home
Missouri State Fair Draft Horse Show
Sedalia, MO
The weather for the MO State Fair turned out almost perfect this year. It wasn't too hot even though it poured rain for a bit 
on Friday
 night. The hitch classes went FAST 
on Friday
 night due to the Gypsy horses not filling as many classes as anticipated. Saturday went quick as well but was still fun. Tyler and I pulled a win in the feed team race with the girls. There was a much larger crowd since we showed at the beginning of the evening rather than the end like we have in the past. Sunday was a little warmer but everything still went well. Doyle pulled a win in the farm team class and Grandpa was able to keep his winning trophy from the obstacle course for another year. The mules prevailed in all the farm team classes this year, but who is surprised 😉
Cassie Cronin

Secretary/Treasurer
Missouri Draft Horse & Mule Association, Inc.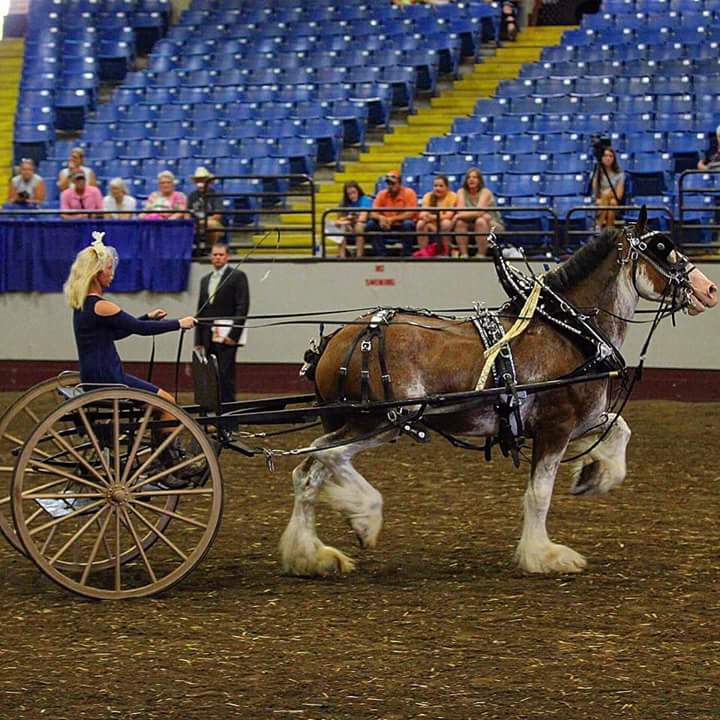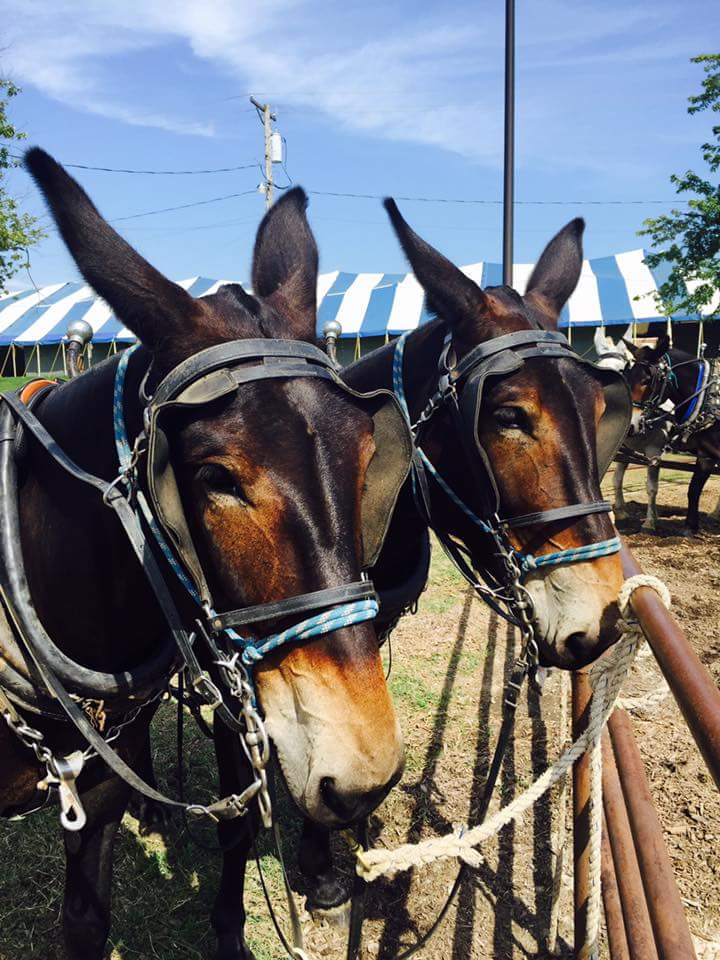 2017 Route 66 Plowing at the Hangar Kafe
So it was everyone's first time to plow in Miller, MO at the Hanger Kafe;  We had a wonderful time and the ground plowed well once we found a spot dry enough to plow!  They had 2" of rain Friday morning and there was concern that we would not be able to plow.  However it had dried up just enough on the hill that once we made it through the small valley we were good to go!..  There was plenty of ground to plow and I think that we surprised them with the amount of ground that we turned during the weekend. There were lots of spectators but everyone was very respectable to our activities and the horses.  Found out that skydivers and small air planes are more amusing than scary to the horses...  great weekend and we are hoping to make it an annual event.  As this is a great weekend to celebrate Cassie's Birthday!  Thanks Terri for baking that wonderful cake!
Robyn Holtgrewe