Please notice there are 3 new calendar events.
Also REVIEW the Missouri State Fair  Catalogue and Schedule there are a lot of changes in store for this year.
Board Meeting at Cunningham's Barn Aug 26th at 10am.
To educate, organize and promote the use of draft animals for farming, education and recreation.
Hope you didn't have any issues finding us!
Remember Health Certificates if traveling out of State.
Calendar has been updated! 6/16/2017
Thanks
Robyn H
Home
2017 Route 66 Plowing at the Hangar Kafe
So it was everyone's first time to plow in Miller, MO at the Hanger Kafe;  We had a wonderful time and the ground plowed well once we found a spot dry enough to plow!  They had 2" of rain Friday morning and there was concern that we would not be able to plow.  However it had dried up just enough on the hill that once we made it through the small valley we were good to go!..  There was plenty of ground to plow and I think that we surprised them with the amount of ground that we turned during the weekend. There were lots of spectators but everyone was very respectable to our activities and the horses.  Found out that skydivers and small air planes are more amusing than scary to the horses...  great weekend and we are hoping to make it an annual event.  As this is a great weekend to celebrate Cassie's Birthday!  Thanks Terri for baking that wonderful cake!
Robyn Holtgrewe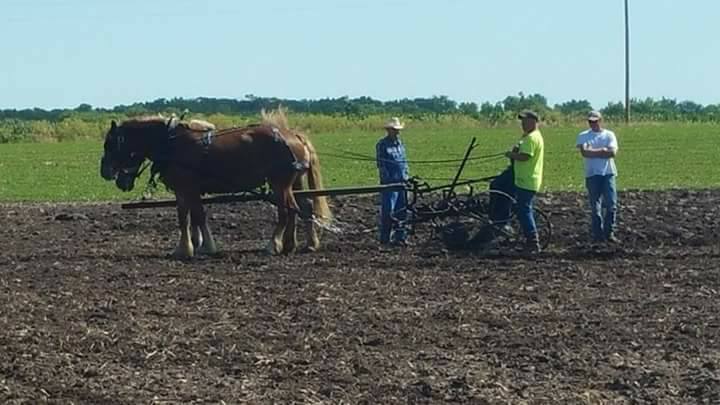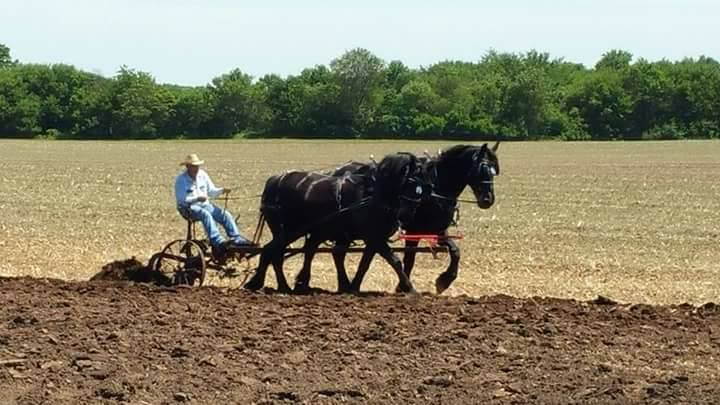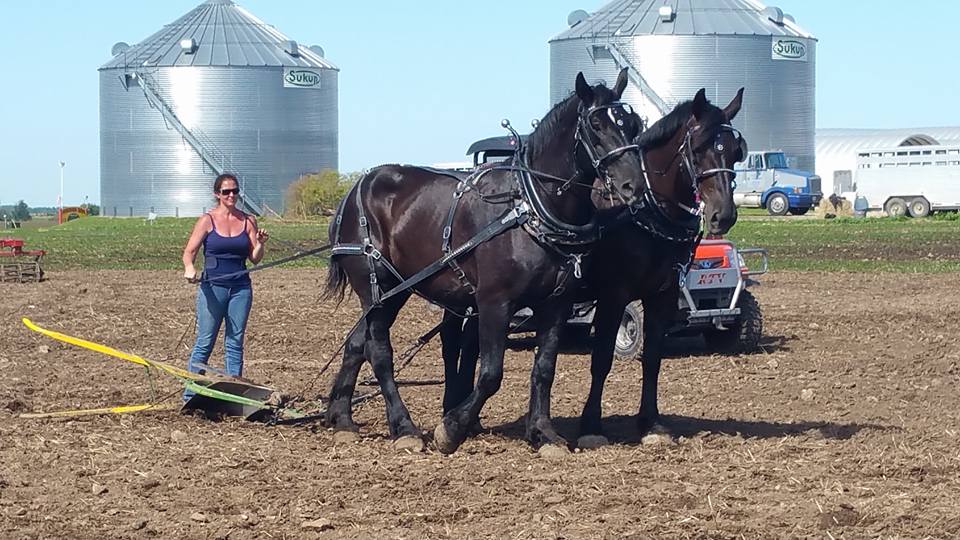 Adams Mow Day 2017
Hamilton, MO
Although we personally couldn't make this one it looks like everyone who did had an excellent time!  There were many teamsters and lots of horses and from what I hear the entire event was a success.  I was told that the grass mowed easy and despite the heat there was a great breeze all day.  Get this event on your calendar for next year!  Thanks to Bruce and Jean Adams for all of the effort that they put in to organizing this event.
Hosted and sponsored at the NORTHWEST MISSOURI STEAM AND GAS ENGINE ASSOCIATION grounds.
Robyn Holtgrewe